Keto Dessert Quesadillas
A low carb sweet tortilla recipes that's easy and delicious.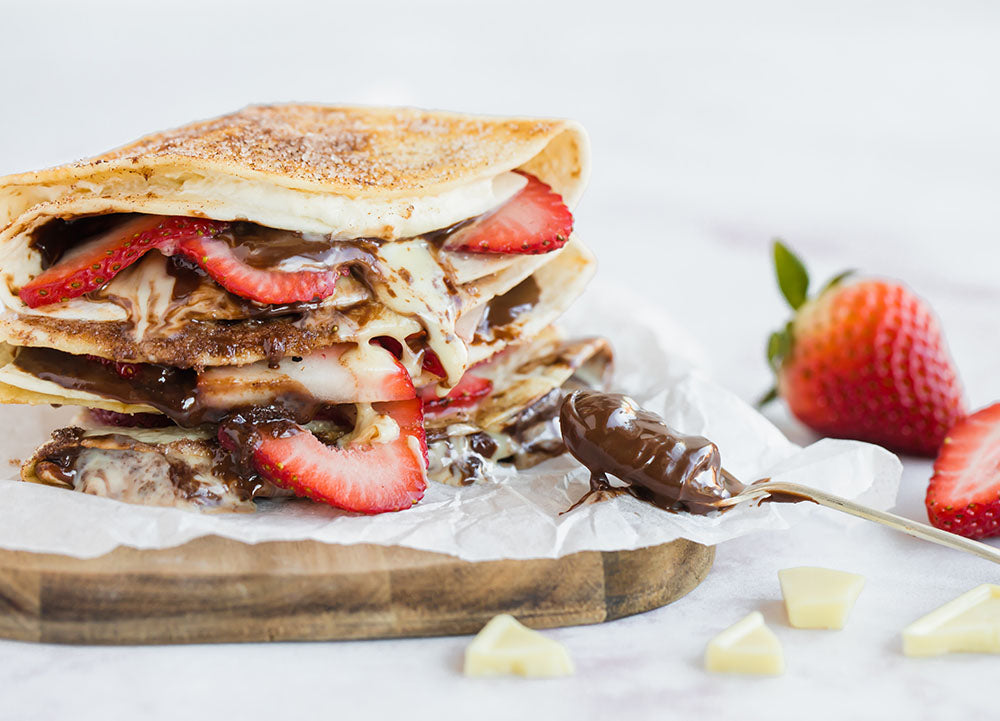 We are hopping on the lasted food trend with these easy, delicious dessert quesadillas! 
Keto Dessert Quesadillas are totally customizable-- just use any low carb tortilla and put any scrumptious ingredients in the separate quadrants. Our recipe is made with a combination of keto chocolate hazelnut spread and white chocolate squares to make a warm, gooey tortilla wrap. Add in some berries, cream cheese, our baking chips, or homemade sugar free whipped cream to make the delicious dessert quesadilla of your dreams!
This fun tortilla hack comes to you from Annie at Keto Focus. She is amazing at coming up with deliciously easy keto recipes for the whole family to enjoy!
Keto Dessert Quesadillas
Keto Dessert Quesadillas