White Chocolate Pumpkin Cheesecake
Delicious low carb crustless cheesecake made with pumpkin puree and keto white chocolate.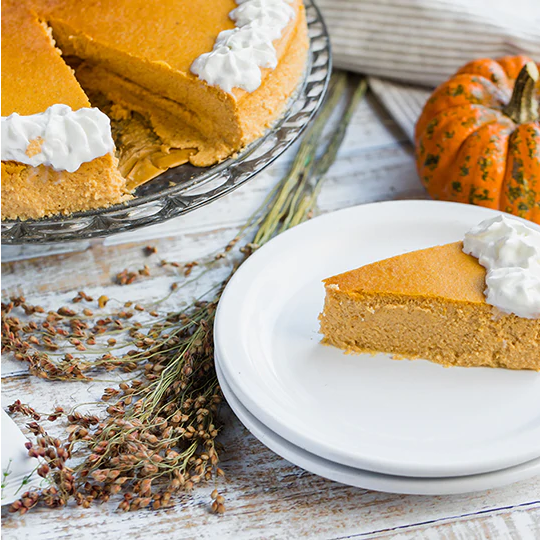 Looking for an easy low carb dessert for Thanksgiving? This Keto White Chocolate Pumpkin Cheesecake is dreamily delicious! And because it's a crustless cheesecake, it's surprisingly easy to bring together. Make this keto-friendly dessert ahead of the day and keep in the refrigerator until you're ready to dive in.
This low carb pumpkin cheesecake recipe comes to us from Annie at Keto Focus. Annie creates family-friendly keto recipes that are always a winner.  
Don't forget to top this cheesecake with some homemade sugar free vanilla whipped cream for that extra-special final touch.
White Chocolate Pumpkin Cheesecake
White Chocolate Pumpkin Cheesecake