Keto Granola Bars
A quick, easy, and portable snack for an on the go keto lifestyle.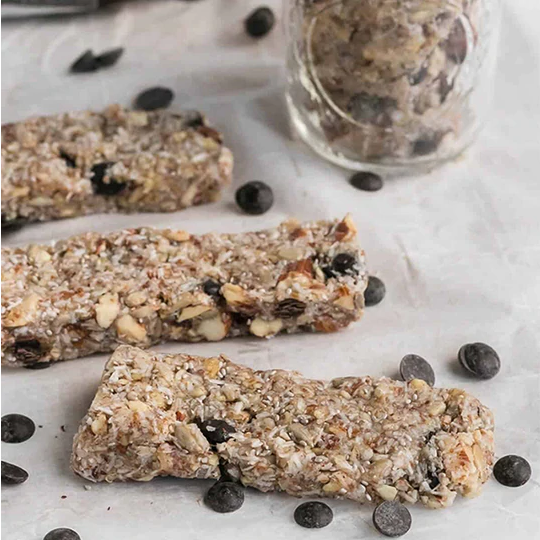 We love having an easy snack we can carry with us on trips or just keep in the break room for when we're feeling hangry. These low carb granola bars make easy keto snacks that you can bring with you on hikes or that snow trip you're dreaming about. They have sugar free dark chocolate chips (because we always want some chocolate in our snack) and are sweetened with our sugar free syrup! We use keto honey for this recipe, but you can use caramel or maple to put your own spin on it.
This recipe comes to us from Lisa over at LowCarbYum! She makes delicious low carb food that you'll love.
Keto Granola Bars
Keto Granola Bars