Sugar Free Cake Mix Chocolate Chip Cookies
This easy recipe for sugar free cookies is made with a bag of sugar free cake mix to keep things simple and tasty!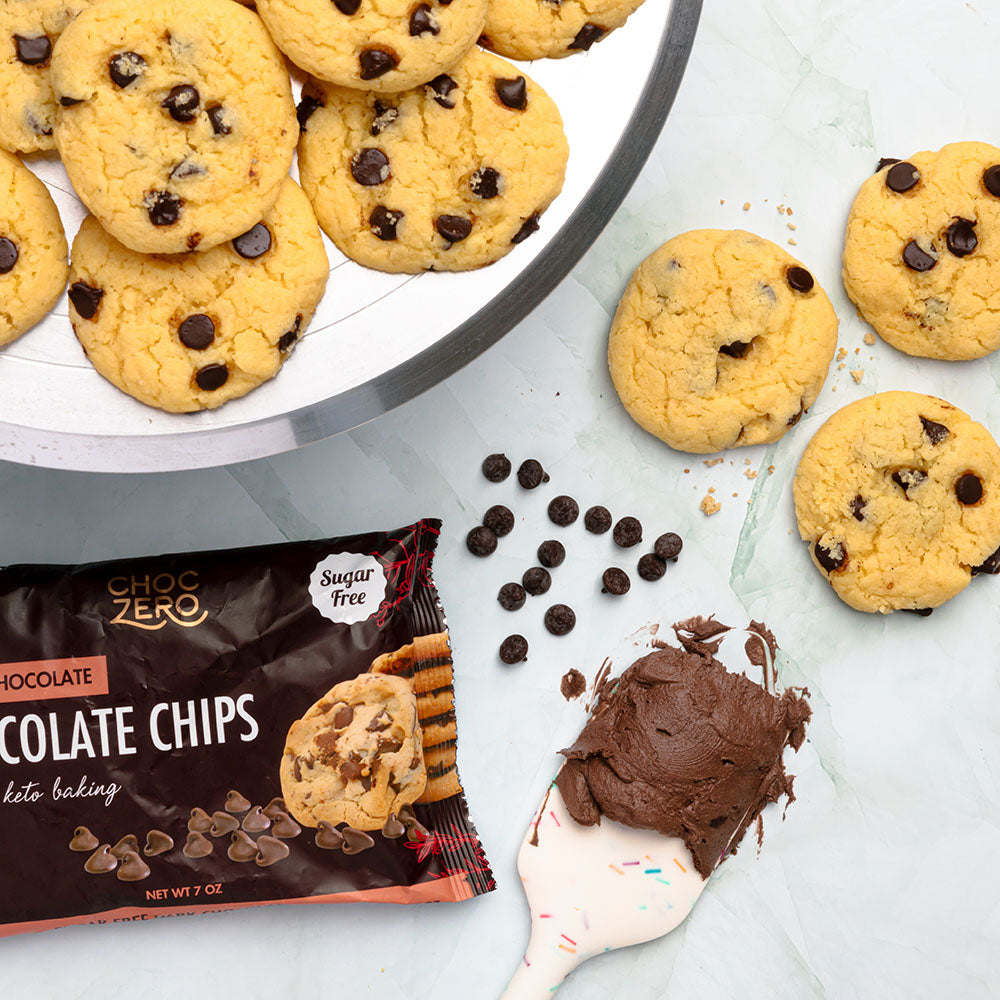 This is a one bowl recipe that features our sugar free chocolate chips as the star of the cookie show.
There's no long list of ingredients here: this cookie recipe relies on a bag of your preferred sugar free cake mix to do the heavy lifting. These cake mix cookies come out soft and fluffy; all the best parts of cake, but in cookie form! This a great kid-friendly recipe to make with your little ones that the whole family will enjoy eating!
Created by Joyce from @liftingiscake, this is an easy one bowl cake mix cookie recipe that's sugar free and filled with tasty chocolate chips.
Sugar Free Cake Mix Chocolate Chip Cookies
Sugar Free Cake Mix Chocolate Chip Cookies