Cherry Almond Keto Shortbread Cookies
This cherry almond keto shortbread cookie is low carb and looks incredible!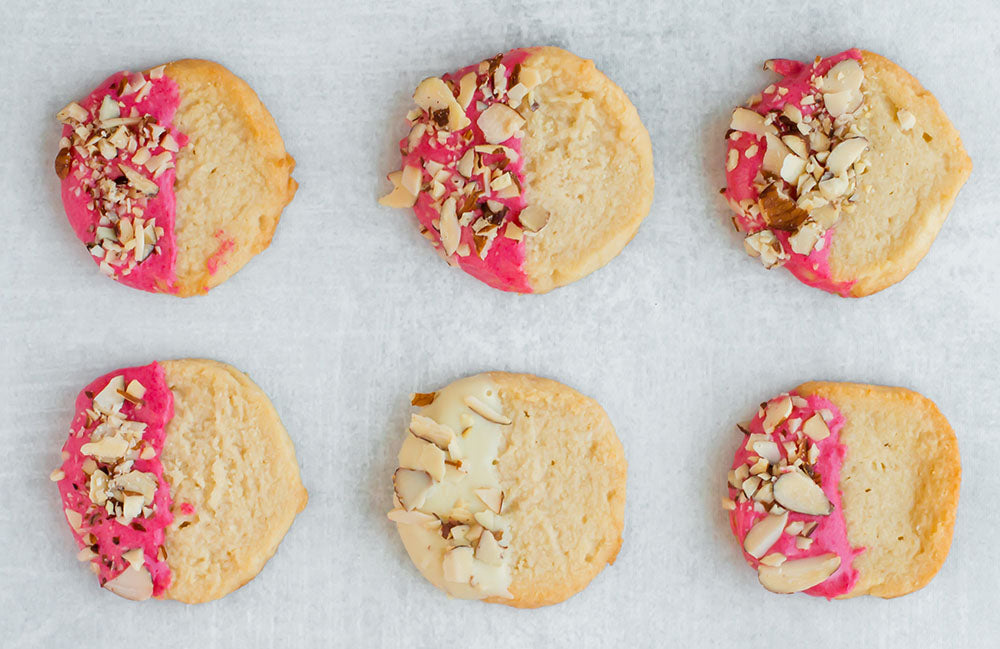 A good keto shortbread cookie is hard to find, but we've done the research and have a lovely cherry almond cookie that uses both coconut and almond flour to keep it low carb.
This delightful keto shortbread cookie recipe is developed by Annie at Keto Focus. After baking these cookies, you can dip them in our white chocolate chips for an icing that tastes as good as it looks. 
And it looks pretty great!
Cherry Almond Keto Shortbread Cookies
Cherry Almond Keto Shortbread Cookies