Keto Peanut Butter Strawberry Thumbprint Cookies
Simple & delicious keto peanut butter strawberry thumbprint cookies that are ready in less than 35 minutes.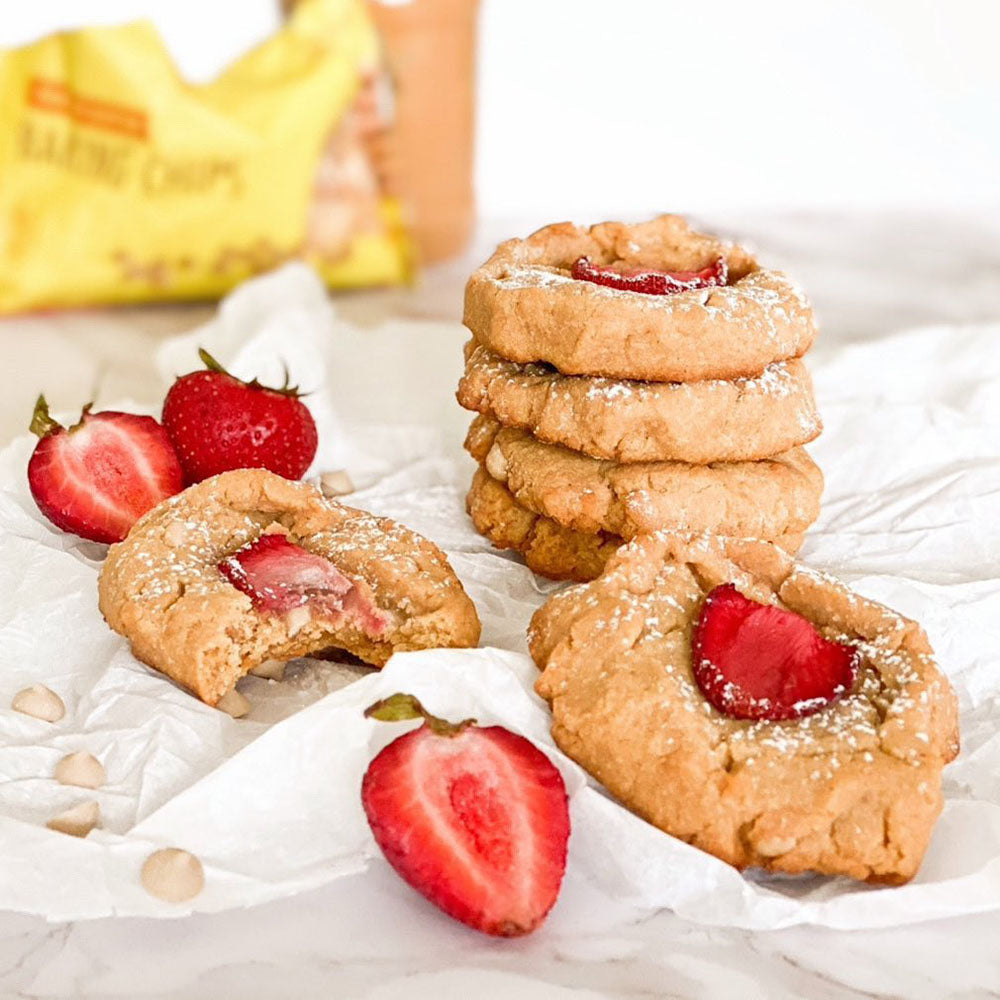 What goes together better than peanut butter & strawberry? These Keto Peanut Butter Strawberry Thumbprint Cookies will have you feeling like you're biting into a PB&J sandwich!
Start by folding in our creamy sugar free peanut butter chips into the other ingredients for the ultimate peanut butter cookie dough. Once you've made your thumbprints, top with a fresh half of a juicy strawberry and bake! Not only are these low carb cookies simple to whip up, but will leave the nostalgic flavor of an age old classic lingering in your mouth for more! So dig in!
This recipe comes to us from Erica over at @ketobydesign! She makes delicious keto friendly recipes that are simple, unique & delicious. Check her out for some other great seasonal treats.
Keto Peanut Butter Strawberry Thumbprint Cookies
Keto Peanut Butter Strawberry Thumbprint Cookies