How to Make Keto Ginger Snap Cookies
A low carb spin on a classic holiday cookie, these keto ginger snap cookies are the perfect sweet & spicy treat for the holiday season.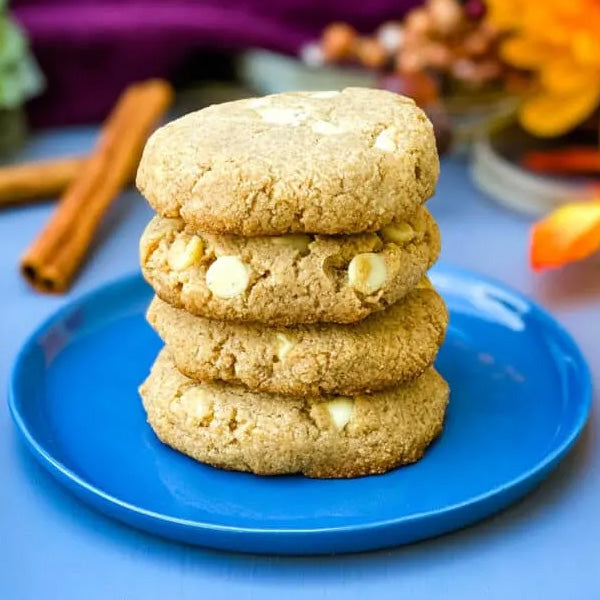 Get your baking pans ready for a new twist on a classic cookie! These Keto Ginger Snap Cookies upgrade a holiday dessert you know and love. If you're looking for the sweet & spice flavor of a ginger snap without all the carbs, these are the holiday treat for you. What makes these ginger snaps unique? We've added our real white chocolate into the mix to create a Christmas keto cookie so yummy you might not want to share with Santa. Just kidding, Santa can have a couple. We want to stay on his good side. 🎅
While most ginger snap cookies use molasses to add major sweetness, it isn't keto friendly. This recipe uses a combination of a monk fruit blend sweetener and our creamy white chocolate chips for sweetness to balance out the spice of ginger. Once baked, these cookies have the puffy, soft center and crispy edges for the perfect snap! These keto holiday cookies are a good idea for a Christmas party, baked for a gift or to just enjoy during the holiday season. 
These cookies come to us from Brandi at Stay Snatched.
How to Make Keto Ginger Snap Cookies
How to Make Keto Ginger Snap Cookies