Keto Dark Chocolate Peppermint Tart
A smooth and decadent low carb peppermint chocolate tart perfect for the holidays.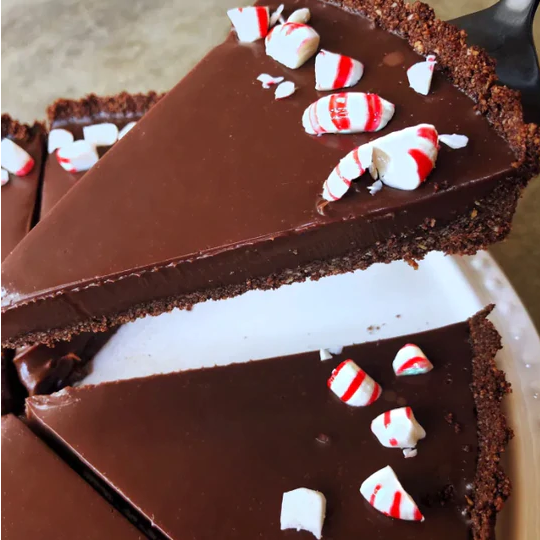 'Tis the season for treats and this keto dark chocolate peppermint tart is mint to be your new favorite! Smooth and decadent, this tart is full of chocolate with a sweet hint of peppermint. We've used our vegan friendly dark chocolate chips, melting them down to create a creamy and sugar free chocolate tart filling that has a real "wow" factor! 
This recipe comes to us from Darlene over at KindKetoMama! She loves coming up with yummy keto goodies and desserts.
Keto Dark Chocolate Peppermint Tart
Keto Dark Chocolate Peppermint Tart