Easy Keto Butter Mints
These classic easy keto butter mints bring all the minty, buttery flavor of the classic sweets you know and love, with no effort.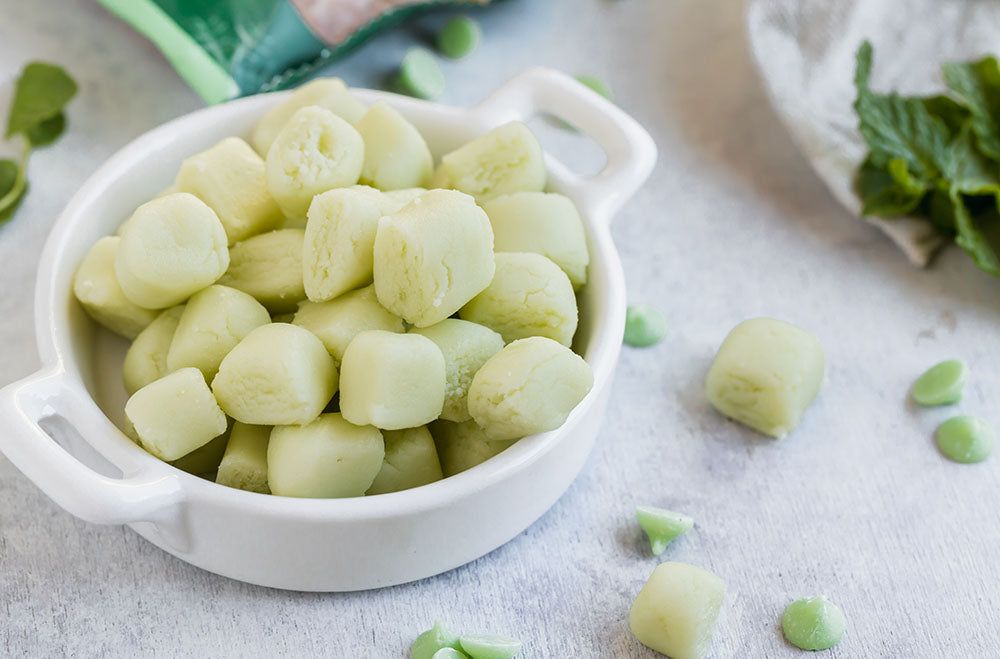 A classic after-dinner treat made keto! These Easy Keto Butter Mints are the same buttery, melty taste you know and love, sans sugar.
These low carb butter mints pack a minty punch with low effort. Made with only 4 ingredients and a little bit of cooling time, these are easy to make for your holiday office Christmas party. Combining their namesake ingredient, butter, with our peppermint white chocolate for the best mint flavor & a bit of keto friendly powdered sugar and you're halfway done! Just cool, cut, and cool again and you're ready to enjoy!
These holiday candies are simple enough to make with the kids and the perfect treat for holiday gifts or to have in a candy bowl all season long! The hard part is limiting handfuls of these keto candies.
Easy Keto Butter Mints
Easy Keto Butter Mints