Easy Keto Fried Chicken Chaffles
These keto crispy fried chicken chaffles make for a quick keto meal that delivers all the satisfaction of fried chicken and waffles with each delicious bite.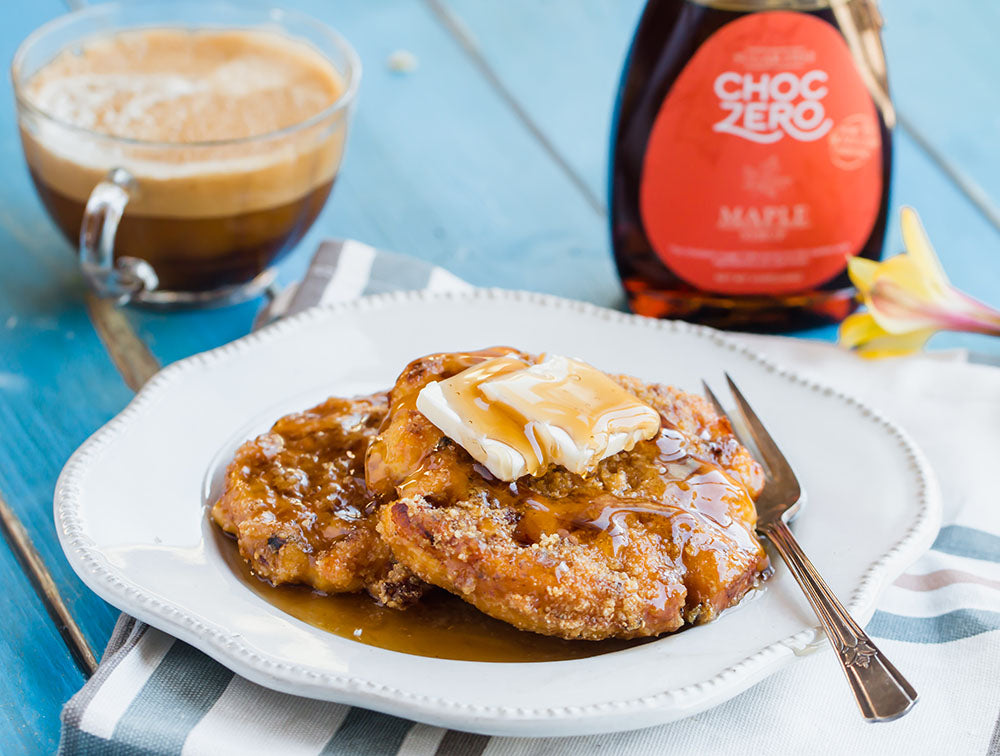 Sweetened with our sugar free maple syrup and filled with delicious chicken and coated with pork panko crumbs before being fried to a gorgeous crispy golden finish. These Keto Fried Chicken Chaffles are easy to make, tasty, and we don't know about you, but anything that combines fried chicken, chaffles and our luscious maple syrup is a winner in our book. 
Enjoy as a quick keto dinner or as an indulgent weekend brunch. 
Easy Keto Fried Chicken Chaffles
Easy Keto Fried Chicken Chaffles