Sugar Free Coconut Macaroons
Make this yummy and easy keto dessert for coconut lovers.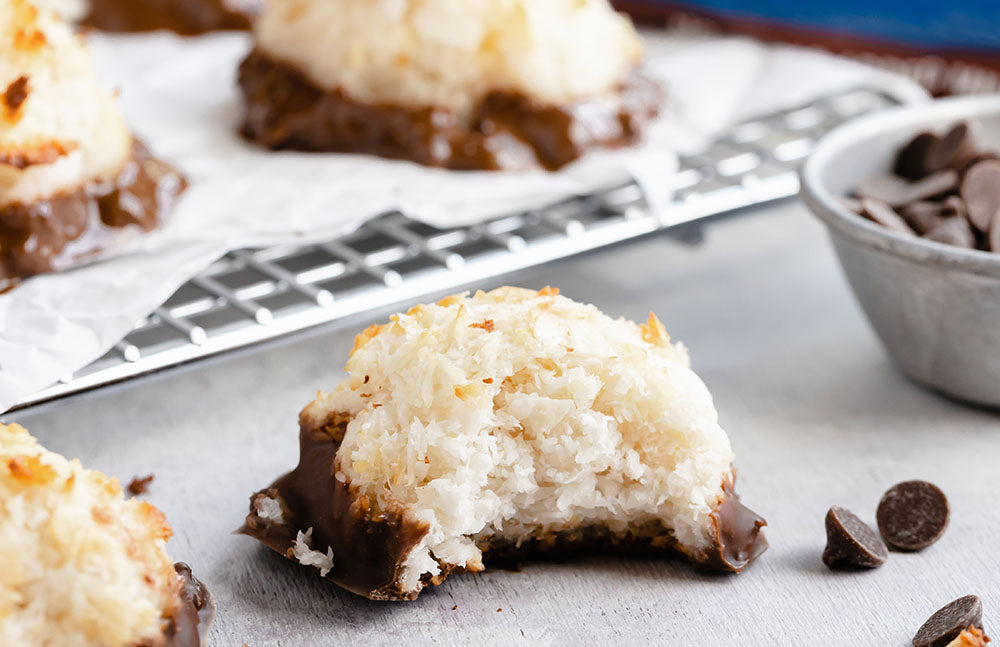 Keto macaroons are delicious coconut treats for anyone that loves a light sweet. These soft on the inside and crispy on the outside cookies are dipped in our no sugar added milk chocolate chips to make the perfect bite-sized keto dessert. They're a yummy and easy keto treat for coconut lovers because they're made with real shredded coconut and coconut cream. This creates a sweet, crunchy treat that is perfectly balanced with our smooth keto chocolate.
Why use coconut cream instead of condensed milk when on keto? It's simple! Coconut cream is a great keto alternative because it's low in sugar and carbs. Not to mention it's very high in fat, so it'll help keep you in ketosis. On the other hand, condensed milk is not usually keto friendly because it contains a lot of carbohydrates. The good news is that coconut cream is naturally sweet and is a great alternative to condensed milk when making these macaroons.
When it comes to dipping these keto coconut macaroons in chocolate, you don't have to stick with one flavor. Our keto white chocolate chips make a perfect pairing with coconut.
Sugar Free Coconut Macaroons
Sugar Free Coconut Macaroons