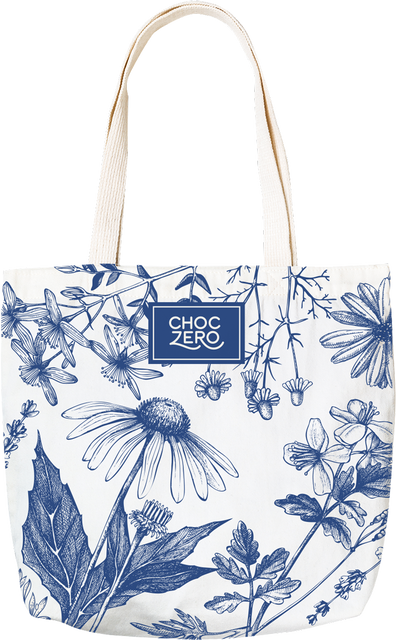 ChocZero Tote Bag
Grab one of our beautiful and useful limited edition ChocZero tote bags today!
Sporting a gorgeous flower design, these bags are perfect for the beach, the grocery store or just for toting around your daily essentials--like your stash of PB cups 😉
This tote bag measures approx 33 by 33cm
Ditch the plastic: this tote bag is made to last!
Classic flower print design means you'll be toting in style
Product Information
One tote bag measuring 33 x 33cm.