How to Make Gorgeous Sugar Free Tea Bombs to Enjoy at Home
How to make sugar free tea bombs: a fun and unique cozy keto drink made from your favorite tea and sweetened with our sugar free syrup.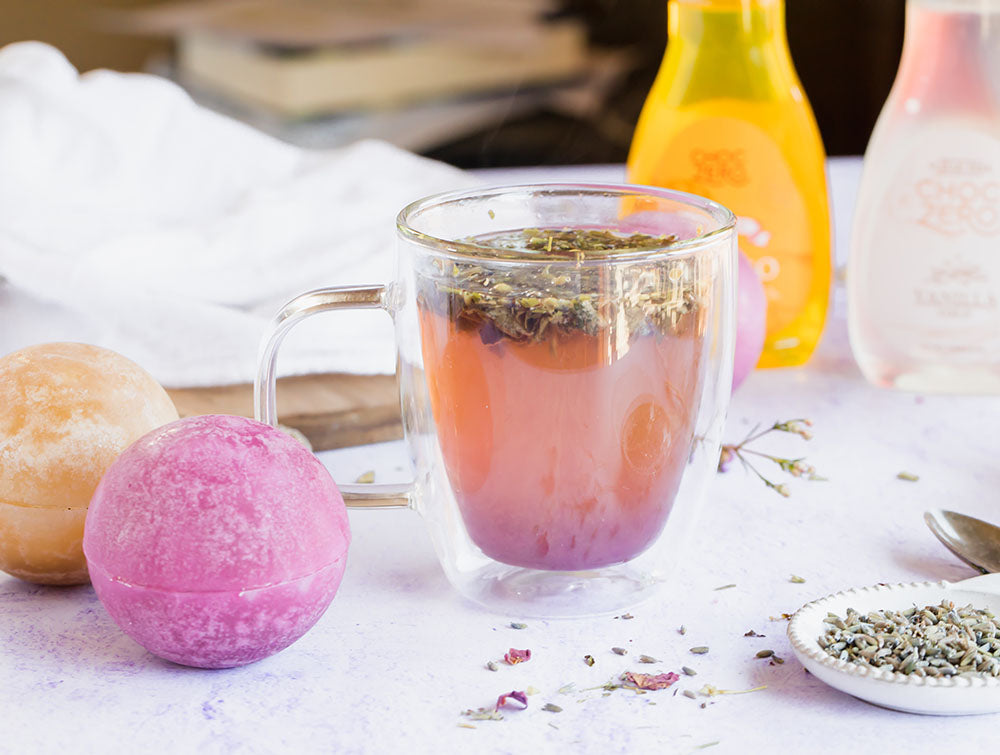 The newest spin on the internet drink bomb trend is here, and boy is it good! 🤗 These sugar free tea bombs explode with customizable flavor and take your favorite cup 'o tea to the next level! Using our tasty sugar free syrup to create the outer sweetened shell and packed with gorgeous loose leaf tea and edible flowers (but you can use tea bags as well), these tea bombs are ready for melting and enjoying on a cozy afternoon!
This recipe comes to us from Annie over at KetoFocus. She loves creating festive treats that are keto friendly and the whole family can enjoy!
How to Make Gorgeous Sugar Free Tea Bombs to Enjoy at Home
How to Make Gorgeous Sugar Free Tea Bombs to Enjoy at Home