Keto Chocolate Chip Cream Cheese Dip
This creamy keto friendly cheesecake dip with sugar free chocolate chips takes only 10 minutes to make and it's fun to share.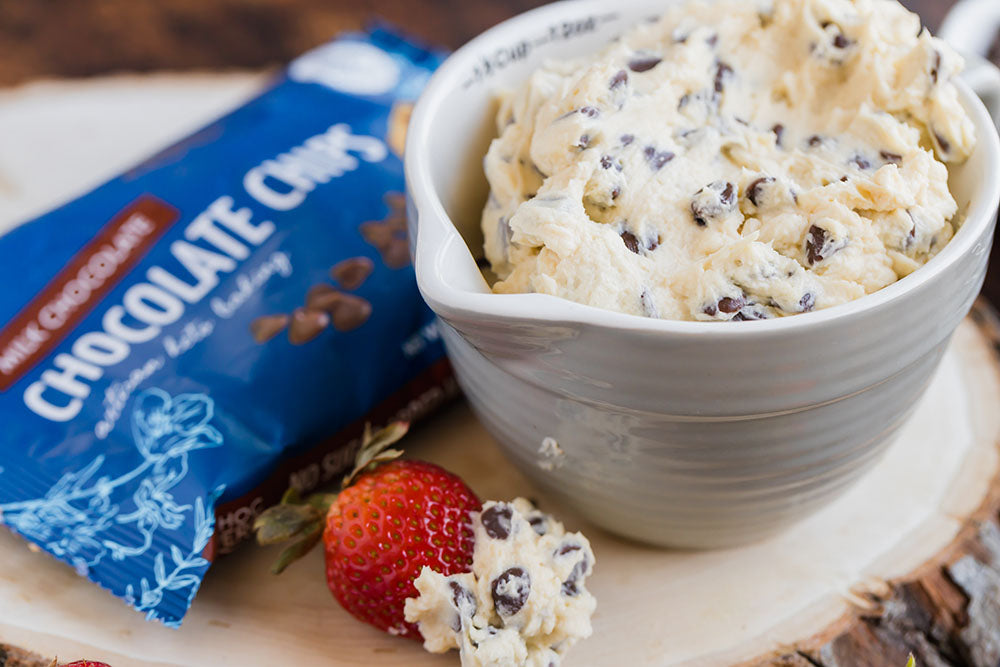 Keto desserts don't need to have a long list of ingredients or take forever in the kitchen to make. If you're craving cheesecake and the idea of making one has you eyeing the takeout menu, don't worry! What's good to dip in this dessert heaven? Strawberries or even more low carb chocolate is a great idea, but we also fully endorse using a spoon.
This recipe comes to us from Lisa over at LowCarbYum! She makes tasty keto recipes and loves adding sugar free chocolate chips into dessert as much as we do.
Keto Chocolate Chip Cream Cheese Dip
Keto Chocolate Chip Cream Cheese Dip