Keto Cookie Butter French Toast Roll-Ups
French toast is already a decadent breakfast, but we added our low carb cookie butter to take this dish to a new level.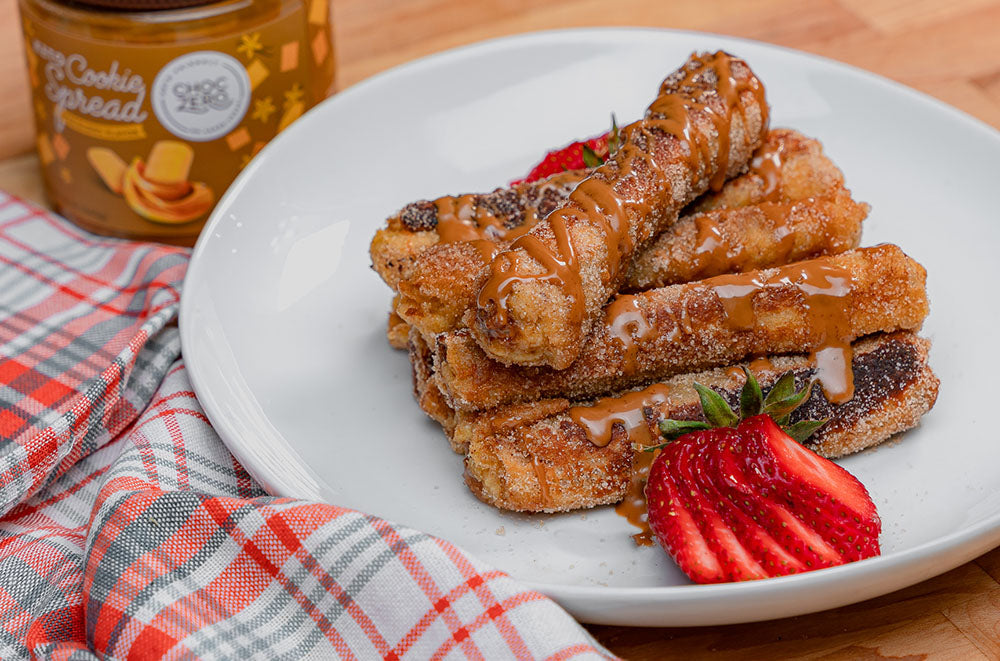 Think you've had the best keto French toast? Think again! This quick and easy low carb French toast is really tasty like homemade churros. You can use cream cheese or frosting inside of this better-for-you treat, but we decided to use our keto cookie butter. If you love our no sugar added cookie butter spread, you'll want to make these keto friendly French toast roll-ups every morning for breakfast. No matter what time of day you're having this low sugar dessert, you'll love the cinnamon flavor. Not only in the topping mixture, but our own keto cookie butter has lots of cinnamon packed right in the spread! The flavor of our keto cookie butter creates a creamy, cinnamon taste that works perfectly in any dessert you can dream up.
This sweet keto breakfast only takes ten minutes from start to finish and can also be a perfect afternoon snack or dessert. These are not only dipped in a French toast egg wash, but also pan fried in butter, and then rolled in a cinnamon mixture that'll remind you of a donut or one of your childhood favorite cereals. The best part is if you don't have any keto bread, you can use a tortilla-- there's lots of low carb tortilla options out there for you. Tortilla cinnamon rolls are delicious and you should definitely give it a try! If you want to customize this low carb breakfast further, you can also substitute in our keto friendly chocolate hazelnut spread.
This recipe comes to us from Culinary Lion.
Keto Cookie Butter French Toast Roll-Ups
Keto Cookie Butter French Toast Roll-Ups