Keto White Chocolate Raspberry Ice Cream
The perfect summertime frozen treat this homemade ice cream is sugar free.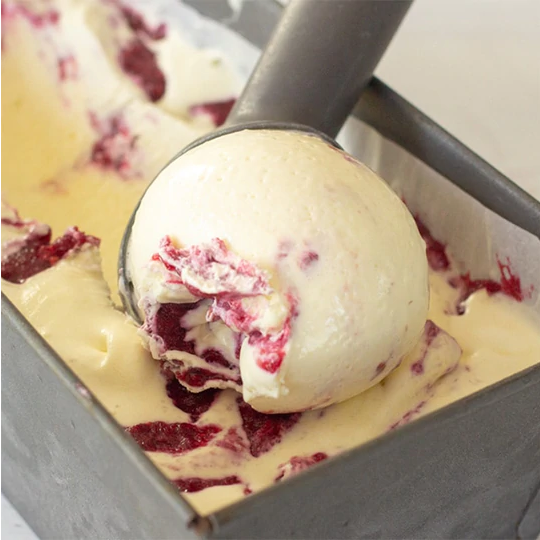 We all cheer for ice cream! Especially when it's homemade Keto White Chocolate Raspberry Ice Cream! The combination of the creamy white chocolate ice cream base and the homemade raspberry swirl will surely have you going back for second or third bowls!
The dreamy ice cream base is using just a few baking ingredients you probably already have in your kitchen and our melted white chocolate chips to take it to the next level. While your ice cream is churning, take your frozen raspberries and simmer with a sweetener of your choice until it's the consistency of jam! Once cooled, add in spoonfuls of the berry swirl to your churned iced cream and freeze. In no time, you'll be cooling down one berry bitefull at a time!
This yummy recipe comes to us from Taryn at Joy Filled Eats. She shares tasty & simple low carb recipes for the whole family to enjoy. 
Keto White Chocolate Raspberry Ice Cream
Keto White Chocolate Raspberry Ice Cream