Easy Keto White Chocolate Panna Cotta
A delicious white chocolate keto panna cotta that doesn't require any baking.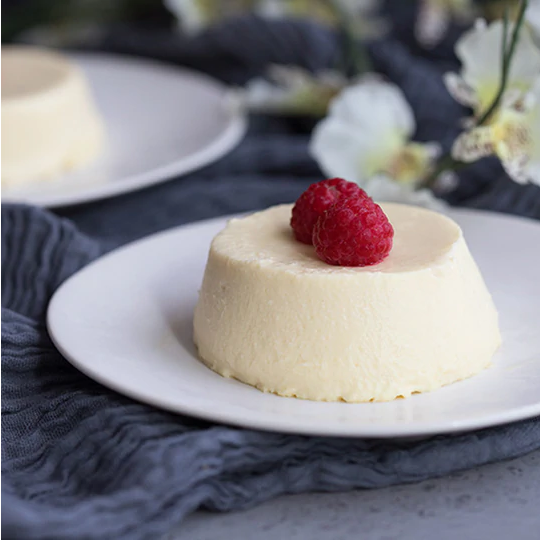 This Keto White Chocolate Panna Cotta makes for a dreamily delicious no-bake dessert. It tastes rich and indulgent, but is sugar free and low carb, making it the perfect end to a keto date night dinner! 
Created by Carolyn, the genius recipe developer from All Day I Dream About Food  (you'll know her as @fooddreamer on instagram!) this sugar free Panna Cotta uses our keto white chocolate chips to add a dash of sweet deliciousness to the creamy base. 
Decorate your Panna Cotta with raspberry puree to add a tart contrast to the sweetness from the white chocolate and a splash of color to this elegant and sugar free no-bake dessert.
Easy Keto White Chocolate Panna Cotta
Easy Keto White Chocolate Panna Cotta