Keto Shortbread Sandwich Cookies
Our sugar free chocolate hazelnut spreads and jams are sandwiched between two low carb shortbread cookies for this easy to make treat that will only take an hour to make.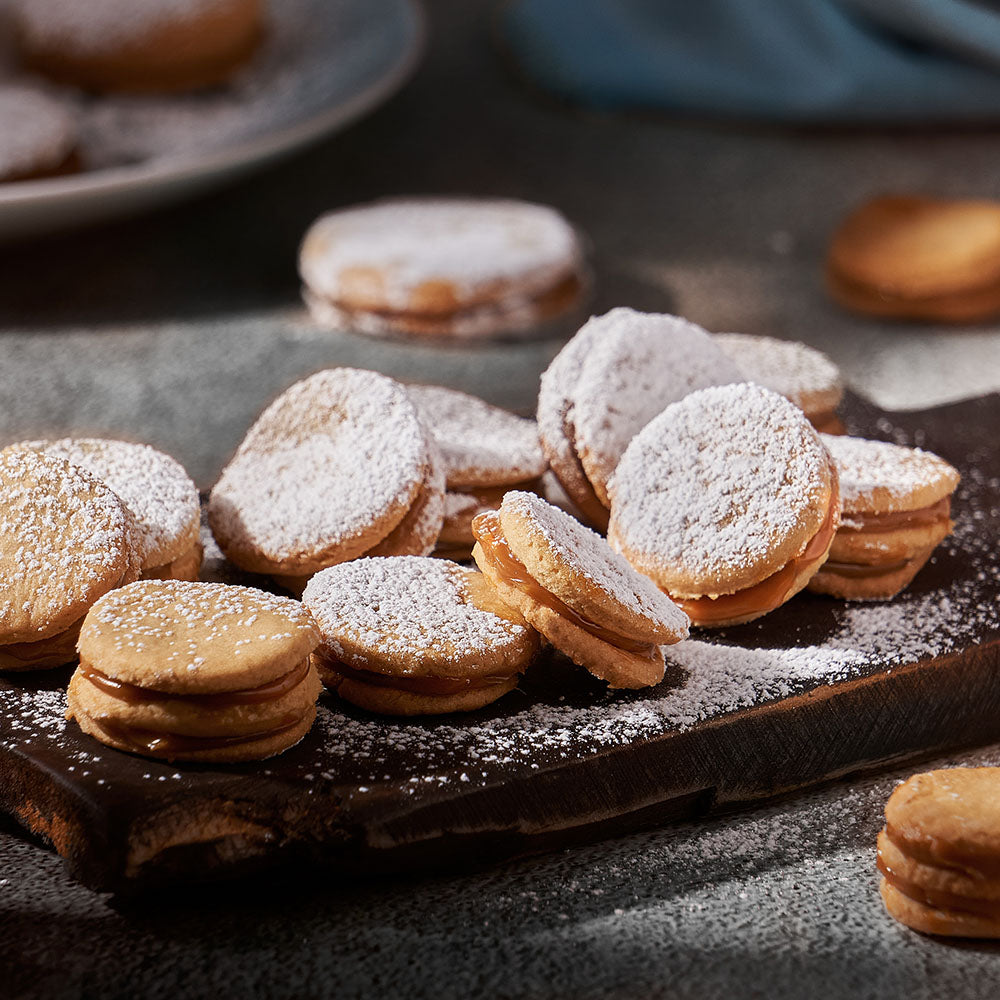 These delicious Keto Shortbread Sandwich Cookies are a great treat that adults and kids can indulge in.
Start with a tasty keto shortbread cookie base that is sugar free and full of flavor. Spread a huge dollop of our low carb chocolate hazelnut spread or sugar free strawberry jam on top and sandwich between another sugar free shortbread cookie. And best of all, this cookie can be customized with a variety of our keto spreads, like our cookie spread. They can also easily be decorated for a holiday season using a cookie cutter.
This recipe has been developed by Annie at KetoFocus, who creates unique recipes that are sure to please everyone.
Keto Shortbread Sandwich Cookies
Keto Shortbread Sandwich Cookies