Almond Flour Keto Chocolate Chip Cookies
A classic recipe for keto cookies made with almond flour.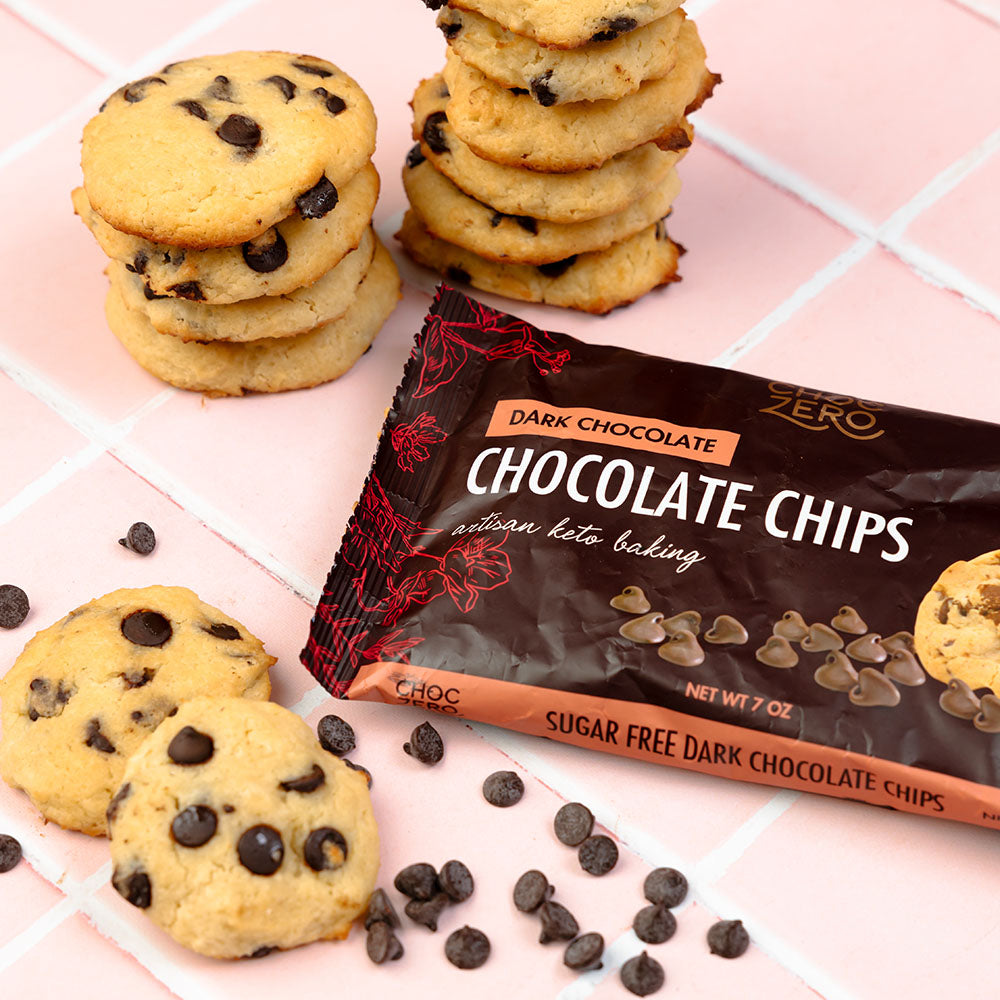 Almond flour has long been a staple in low carb baking, and for good reason! It's grain-free and gluten-free, as well as being low in carbs. A rich, dense flour, almond flour is particularly good in cookie recipes! And that's where our classic Keto Cookies made with Almond Flour recipe comes in.
Joyce from @liftingiscake has perfected her low carb cookie baking, and these golden-sweet sugar free cookies made with almond flour are *chef's kiss*.
These tasty keto cookies are made with sour cream to keep them moist, and filled with our delicious sugar free chocolate chips to make them extra-tasty! 
Almond Flour Keto Chocolate Chip Cookies
Almond Flour Keto Chocolate Chip Cookies