Make Your Own Sugar Free Keto Waffle Cones
These homemade waffle cones are sugar free, gluten free, and low carb.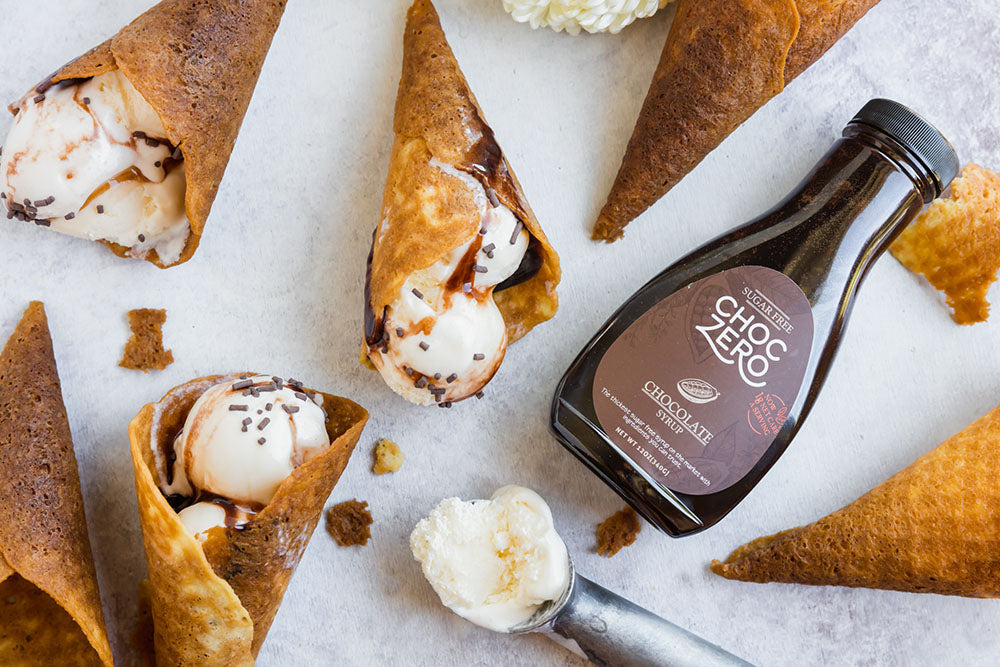 Not ready to let go of summer? Make the most of these lingering summer days with these Sugar Free Keto Waffle Cones🍦
Nothing beats a homemade keto waffle ice cream cone topped with a scoop or two of your favorite low carb ice cream. These gluten free waffle cones are simple to make and use just a few ingredients! Once your low carb cones are formed, scoop in your keto ice cream and drizzled with thick sugar free syrup. Add in some berries, sugar free sprinkles or nuts to make it extra scrumptious.
Make Your Own Sugar Free Keto Waffle Cones
Make Your Own Sugar Free Keto Waffle Cones