Single Serve Keto Chocolate Hazelnut Stuffed Cookie
Filled with keto chocolate hazelnut spread, this keto stuffed cookie is a delicious sugar free cookie for one.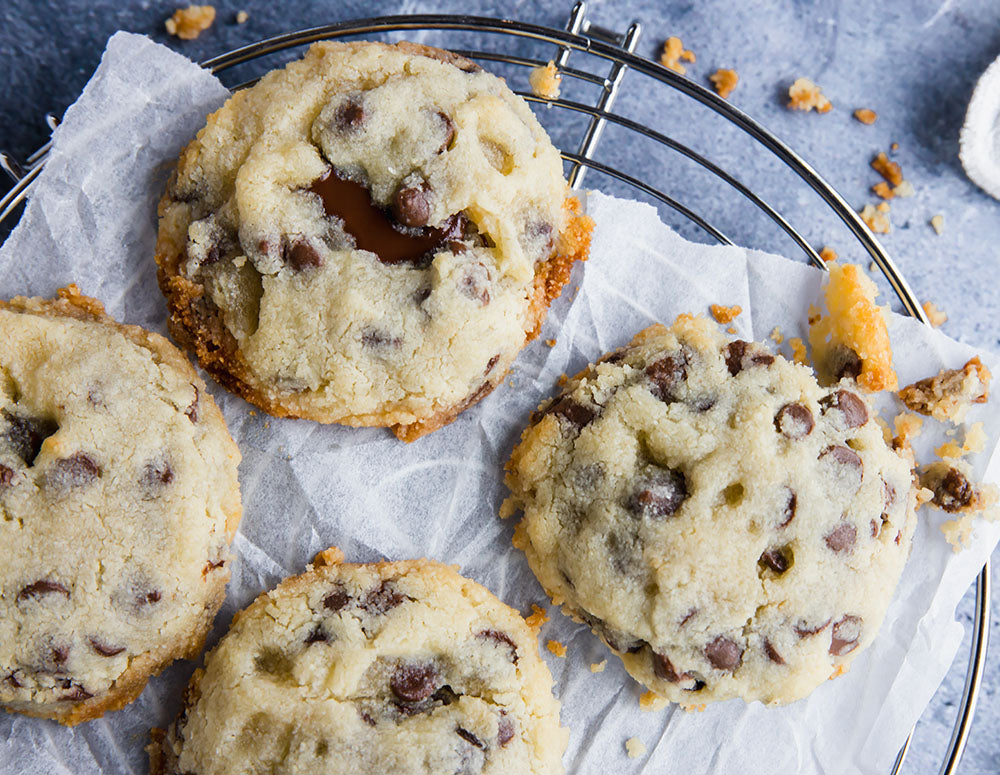 Sometimes you want a cookie that's a little bit extra-special, and this Keto Chocolate Hazelnut Stuffed Chocolate Chip Cookie is definitely the answer! A classic low carb chocolate chip cookie made with our keto chocolate chips, this cookie as an ooey-gooey center thanks to our keto chocolate hazelnut spread.
Even better, this is a single-serve keto stuffed cookie, so it can be enjoyed as a special treat without having to worry about tempting leftovers.
This low carb chocolate hazelnut cookie recipe comes to us from Annie at Keto Focus. She shares delicious and accessible keto recipes for the whole family to enjoy.
Single Serve Keto Chocolate Hazelnut Stuffed Cookie
Single Serve Keto Chocolate Hazelnut Stuffed Cookie