Keto Almond Joy Bars
These fun size Keto Almond Joy Bars are the ideal candy for anyone living the sugar free life.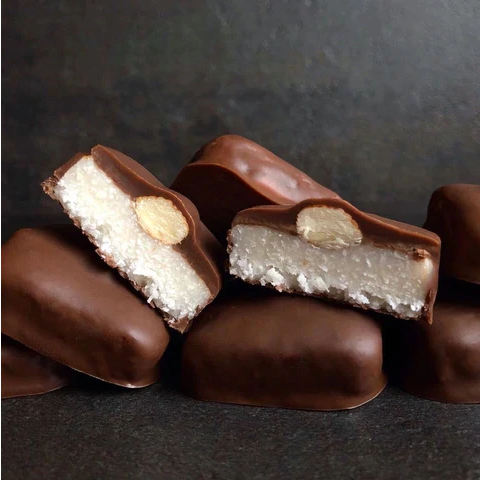 Anna from @baconbutterbourbon created these fun size Keto Almond Joy Bars using our sugar free chocolate chips, and we love them!
Filled with coconut, wrapped in chocolate and topped with that perfect crunchy almond they make for a thoughtful Mother's Day present for any Mom's living the sugar free lifestyle!
These keto candy bars are also a fun recipe to make (and eat!) with coconut-loving kids, especially if you have fun molds to use! 
Keto Almond Joy Bars
Keto Almond Joy Bars